AR spectacles have taken the world like a storm. Apple, Samsung, Niantic, and Snapchat are the big giants invested in AR glasses. Launched by Snapchat, the hi-tech AR glasses are best designed to deliver real-world experience. In 2021, at Snap Partner's Summit, Snap Inc. introduced it's first-ever pair of glasses with Augmented Reality technology. These are specially created to best fit the needs of AR creators and developers. This super powerful spectacle is a perfect combination of AR software being integrated into smart devices such as spectacles to enable users to capture images and record videos.
To make it work, you simply need to download the Snapchat application on your mobile devices. For creators, the idea behind bringing the spectacles into play was to enable them to test spectacles in real-time.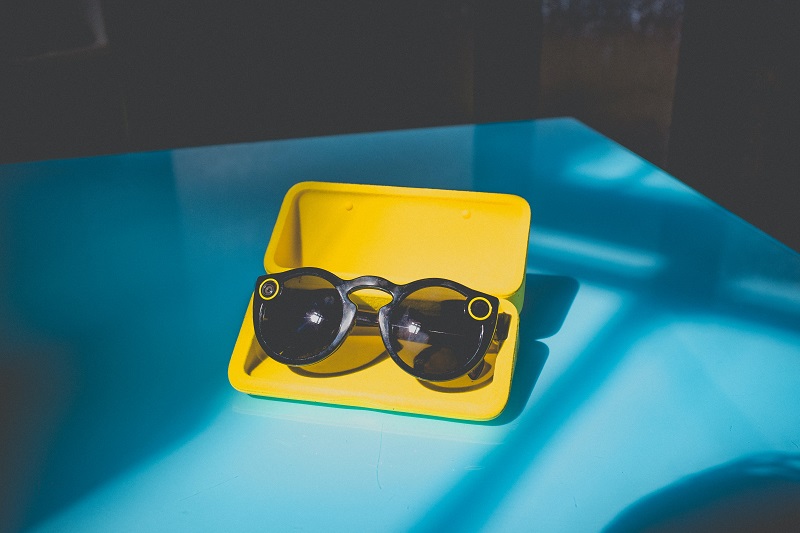 Next-Gen Spectacle
Spectacles 3: Well, this highly featured rounded glass by snap is best designed to let you capture 3D images and record videos. Exporting the moments and sharing them on YouTube VR is a breeze. This model of snap spectacle comes with a charging case, charging cable, and 3D viewer. It is available in two different colors i.e. Mineral and Carbon. With Spectacles 3, you can take videos for 10 seconds at one time. This can further be increased by tapping the button and this time it enables creating videos for up to 1 minute. Also, it features an LED light and HD resolution video capturing capability.
Technology Specifications of AR Spectacles
Dual 3D waveguide displays
Scan: 26.3-degree field of view
2 RGB cameras
4 built-in microphones
2 stereo speakers
Touchpad: To Launch Lens Carousel
Lightweight:134 Grams
Qualcomm's Snapdragon XR1 AR and VR processor
Notable Features of AR Spectacles by Snapchat
Ensures quick interaction with virtual objects
Allows playing AR-based games
Quick Recording and sharing of snap videos
Built-in touchpad controls for object detection
The spectacles feature Voice Scan which is a modern functionality to make use of voice commands for launching lenses. The spectacles provide an immersive experience in real life. These spectacles have emerged as a game-changer and brought Snapchat lenses to life. It offers integration with the lens studio, also powered by Snap Spatial Engine. The spectacles allow users to share their journey using the spectacles themselves.
The AR technology makes this wearable accessory simple, sophisticated, and powerful. Everything seems to be real with the digital entities that are generated by the spectacles. The augmented reality in spectacles delivers an out-of-the-box experience that is hard to believe that actually anyone can experience.
Tested and Tried
As it's been stated earlier that the AR spectacles are solely designed for the creators, therefore, a group of creators has tested the spectacles to ensure that these are going to make a big hit. The spectacles are tested to discover their usefulness for the consumers.
Spectacles Price in the Market
No doubt the spectacles offer the experience like never before. As far as the price of the spectacles is concerned not many details are found. But, in India, the previous model of spectacles was sold at $380 at the most popular eCommerce platform i.e. Flipkart. Well, the latest introduced AR spectacles are not made available for sale, but it's clearly seen that the advances, features, and functionalities of the glasses will definitely be listed as an expensive item.
Conclusion
In 2021, anything is possible and the introduction of Snap spectacles with Augmented Reality is technologies biggest gift for the ones dreaming to have the next level, smart, and enhanced experience. Seeing the world in AR is completely new for the users. The new version of smart glasses comes with up to 2000 Nits of brightness that makes using these spectacles outdoors a perfect choice. The new AR experiences have been launching by Snapchat to make your digital experiences as real as possible.
If you are looking for spectacles with connected lenses, then Snapchat's AR featured spectacles are the best answer to your needs.