In the wake of a whistleblower's leak of internal documents, Facebook is changing its name to focus on the "metaverse" and deal with a broad range of criticism about the impact of its various platforms in the real world.
Facebook Founder Mark Zuckerberg announced Thursday that it would change its corporate name to Meta, demeaning the name of its in-house service to be just one of Facebook's subsidiaries, along with Instagram and WhatsApp, rather than the company's primary brand.
The business also indicated in a press release that it would begin trading under the symbol "MVRS" on December 1.
Facebook may be considering rebranding in response to revelations about the detrimental effects its products have on some users, as well as misinformation on its platforms and content moderation failures.
In keeping with the Metaverse's increased importance to the company, this move makes sense. A new online universe is being created by integrating augmented reality and virtual reality, says Facebook CEO Mark Zuckerberg at Facebook Connect, the company's VR and AR conference.
My thoughts have been focused on our identity as we begin this new chapter.
On Thursday, Mark Zuckerberg said Facebook was one of the most widely used products in history.
While it holds a prominent place in social media, it does not represent everything we do.
He explained, "Today, we're considered a social media company, but our DNA is built on creating technology that connects people.
Like social networking, the Meta is one of the next frontiers."
The company's name is derived from the Greek term meta, which means "beyond." In school, Zuckerberg adored studying classics.
As a symbol of how there is always more to build, it reminds me that there is always more to create."
Across the street from its California headquarters, the company replaced its previous corporate sign featuring its new logo: a blue infinity symbol.
Facebook announced earlier this week that it would separate its augmented and virtual reality businesses – Facebook Reality Labs – from its social apps division.
Beginning in the fourth quarter, the change will go into effect.
Facebook announced no executive changes on Thursday.
However, Zuckerberg changed his job title on his personal Facebook page: "Founder and CEO of Meta."
"I don't have a fixed deadline for how long I want to do this," he remarked. to a question from The Verge about his future as Facebook's CEO in the next five years.
We're excited about what's coming next. I guess that's all I can say.
In response to renewed scrutiny of the company, Zuckerberg explained the optics of focusing on products such as those in social, gaming, and workplace.
There are important issues in the present to work on, and I know some people think that this isn't the right time to think about the future.
The future will always be a concern for some people. So I'm not sure when it's better to think about the future.
Although I feel this way, I am also aware that many others feel the same way.
Zuckerberg added that the company lives for its products. Because we are always moving forward, we learn from our mistakes."
And during the Metaverse launch, Facebook showed a series of concept movies, including sending holographic pictures of oneself to a concert with a buddy in real life attending the event, among other things.
On virtual conference tables, you may play interactive games with friends or coworkers.
According to a recent rumor, Facebook plans to recruit 10,000 workers across Europe to work on the concept.
In addition, Zuckerberg announced Messenger calls would be coming to VR. A virtual marketplace of virtual goods would be available for developers.
Oculus Quest's redesigned home screen would make talking and gaming more sociable.
"You won't pay attention to your devices anymore," he remarked.
Many of these breakthroughs will come together in the next five to 10 years.
The bulk of these characteristics are quite likely to become commonplace. Every day, many of us will construct and inhabit universes just as believable as this one.
Established brands have changed over the years for several companies.
It shortened its name to Kentucky Fried Chicken, and it changed its name to Nissan.
The names of some high-profile companies were changed following scandals or controversies.
A corporation such as Philip Morris, which manufactures Marlboro cigarettes, renamed itself Altria. A company like ValuJet became AirTran following a plane crash in 1996.
Additionally, the company is changing its names to reflect its broader goals.
After entering the hardware market, the company renamed itself Snap-in 2016. Google reorganized with a new name, Alphabet, and announced plans to grow several businesses.
'Metaverse'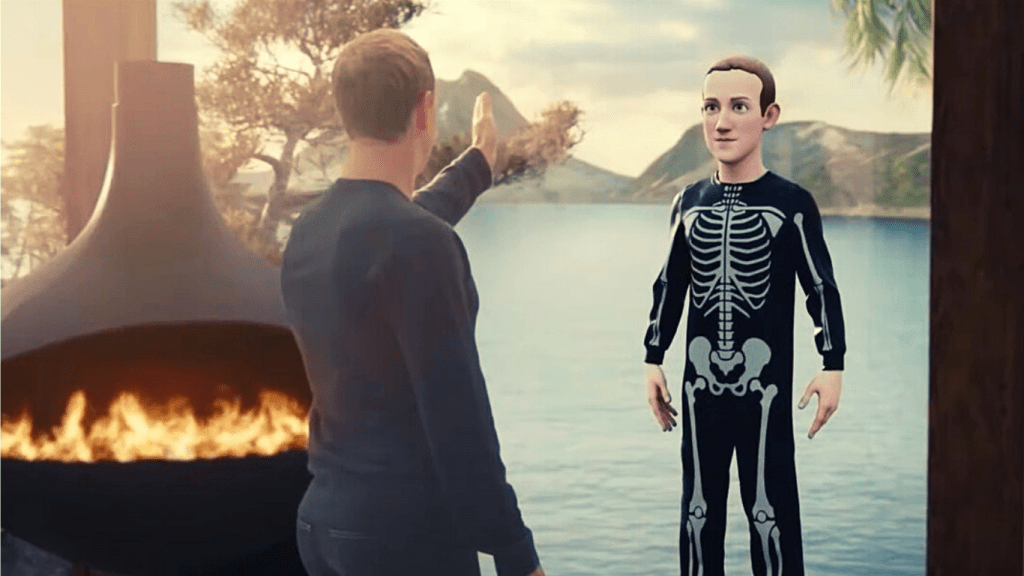 A consortium of US media outlets has based their reporting on those documents to publish a deluge of destructive stories, accusing Zuckerberg of bending to government censorship and demonstrating how the company has inflamed anger for the sole purpose of retaining users.
As a result of congressional and regulatory inquiries related to the documents leaked to lawmakers, Facebook noted in a filing that it had been subject to investigations and requests by government agencies since September.
According to the company, it issued "legal holds" to employees on Tuesday, which meant they had to preserve documents and communications in case the authorities should ask them a question.
An article published by the Washington Post just this month suggests that Facebook's interest in a metaverse is a part of its larger effort to regain trust with policymakers and be reinstated in discussions about regulating next-generation internet technologies.
Facebook CEO Mark Zuckerberg, however, said the future is the vision in his video stream that lasted over an hour.
He estimated that the Metaverse will have a billion users, produce billions and billions of dollars in digital commerce, as well as provide millions of job possibilities within a decade."
A dozen technological breakthroughs were presented during Zuckerberg's presentation by the company.
Zuckerberg has emerged as a leading proponent of the metaverse concept. Facebook has announced ambitions to employ 10,000 workers in Europe to help create it.
The Metaverse concept comes from science fiction: Neal Stephenson coined the term in his 1992 novel "Snow Crash," People wear virtual reality headsets to interact in an online game-like environment.
Facebook has previously experienced a big catastrophe. Nonetheless, the present behind-the-scenes look has fuelled an avalanche of damning publications and scrutiny from US regulators.
At Monday's earnings conference, Zuckerberg stated that constructive criticism is intended to improve. What he witnessed was a coordinated effort to use leaks to harm our reputation selectively.
As Alphabet rebranded itself in 2015 in the wake of corporate restructuring, Google remained its defining component despite other components such as Waymo autonomous vehicles and Verily life sciences.
To move beyond its status as a parent company, the technology giant changed the name of its scandal-plagued social network to a virtual reality vision for the future.
The corporation is in the midst of one of its most serious crises to date. It has significant intentions for the "metaverse," which would blur the barriers between the physical and digital worlds.
Despite critics' charges that the move is designed to distract from Facebook's woes, Instagram and WhatsApp — used by billions worldwide — will maintain their names under the new branding.
"We've learned a lot from living under restricted systems and battling with societal challenges," Facebook CEO Mark Zuckerberg acknowledged at an annual developers conference.
We are now Meta, but our mission will remain the same, bringing people together, and our apps and brands won't change, he added.
As a result of the rebranding, critics were outraged. In addition to spreading disinformation and hatred, the Real Facebook Oversight Board claims that the network undermines democracy.
According to the group, despite Facebook's meaningless name change, they should not be distracted from the investigations, regulations, and independent oversight they need to hold them accountable.
Frances Haugen, a former employee of Facebook, leaked reams of internal studies revealing the sites' potential harm, prompting the US to seek new regulations. Facebook has been hit with one of its biggest crises in history.
Metaverse as the future of computing
The Internet and Metaverse are expected to evolve into major computing platforms in the future.
The concept could be as revolutionary as the mobile phone to society and industry if it can be actualized.
Millions of people use the internet Today as a resource for getting information, communicating and socializing, buying and selling goods, and entertainment.
This value proposition is likely to be replicated by the Metaverse – with the primary difference being that the distinction between being offline and online will be harder to make.
Experts believe that combining augmented, virtual, and mixed reality – extended reality (XR) – will play a significant role in presenting such an experience.
A metaverse is imagined as a world in which virtual, interactive, 3D environments become a form of social and business engagement that transforms.
It will be necessary for extended reality to be widely embraced if these environments are to become practical.
Up until now, the use of XR has been limited mostly to video games and niche enterprise applications.
The characteristics of games- discoverable and continuous virtual worlds, open and creative expression opportunities, and conduits for pop culture- are increasingly relevant in other contexts as games become a more social platform.
Metaverse economic activity tied to digital assets.
The Metaverse is expected to be strongly influenced by the real-world economy. It may even become an extension in the long run.
In other terms, businesses and people must engage in economic activity in the same way that they do now in the Metaverse.
To put it simply, it means building, trading, and investing in products, goods, and services.
It may be possible to create value using non-fungible tokens (NFTs) to an extent.
Essentially, NFTs claim ownership for digital assets that are unique, non-interchangeable, and stored on the blockchain.
XR ecosystems may become popular as places where people go to mix online and offline elements of the digital economy if NFTs become a widely adopted tool for trading such goods.
Considering this process, one could compare it to how the App Store encouraged companies to automate their processes so that their products and services could be experienced (and paid for) anywhere.
It legitimized the idea that retail and digital do not have to be separated, opening up various possibilities that might have been illogical otherwise.
Peloton, for instance, makes exercise equipment and streams fitness classes online. Probably, the firm would not exist if it weren't for the App Store.
The business case for a service grounded in physical activity would be insufficient without a widely adopted medium for digital experiences.
Transformations such as these will occur at an accelerated pace and a universal scale in a successful metaverse.
A description of the Metaverse's characteristics and challenges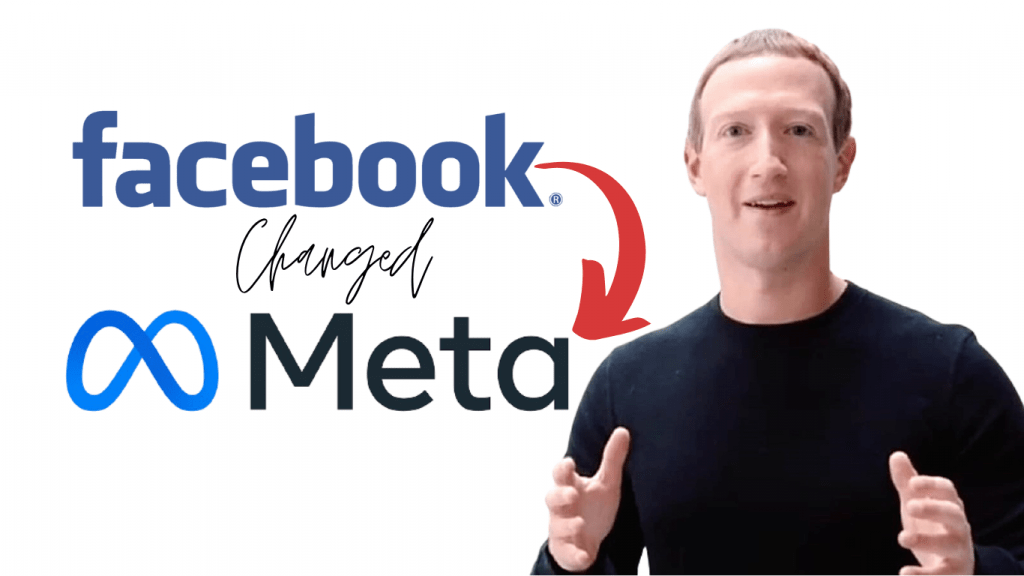 The explanations above explain the foundations of the Metaverse, but they cannot predict how it will look exactly. Metaverse conceptualization continues.
Matt Ball, an investor, identifies seven key attributes that may help curious minds visualize how it might look.
These include being persistent (no obvious 'on' or 'off' for access), synchronic (existing in real-time), and interoperable, as well as populated by content and experiences from individuals and businesses.
As for privacy, inclusiveness, and deterring harmful content and environments that may arise, there are questions to be answered regarding the Metaverse.
At this early stage of the Metaverse's development, these attributes can be built in by design.
Many of the world's best technology companies invest in creating the Metaverse because it sounds exciting.
This could transform business and consumer behavior if it comes to fruition.
FAQs:
Metaverse – what is it?
Popular media depicts the Metaverse as a computer-generated, fully immersive internet realm that looks like the real world.
Metaverse — does it exist?
Undheim notes that the Metaverse is more powerful than virtual reality in its entirety because it combines the two without blending them completely. The Metaverse, on the other hand, has not yet been completely realized. There is already a great deal of technology to create the Metaverse or is being developed now.
How does Facebook's Metaverse work?
As Zuckerberg sees it, the Metaverse is a future version of the internet that allows people to interact in digital spaces and be present with each other.
Is Facebook becoming meta?
Facebook rebranded as Meta on October 28 amidst a flurry of speculation. Facebook owns Facebook, Instagram, and WhatsApp.
What happens if Metaverse replaces Facebook?
Last night, Mark Zuckerberg, Facebook's CEO, announced that the company would become Meta Platforms, Inc.