Did you know that the global machine learning market size is expected to reach USD 117.19 billion by 2027?
The continuous rise of immersive technologies like Machine Learning has automated the operations and reduced human intervention. It is best known as the subset or can say the application of Artificial Intelligence that is playing a dominant role in almost every industry.
The adoption of Machine learning in different business domains has improved the decision making, business operations, and more which in turn make businesses the confident players in the market. Let's explore the modern machine learning tools: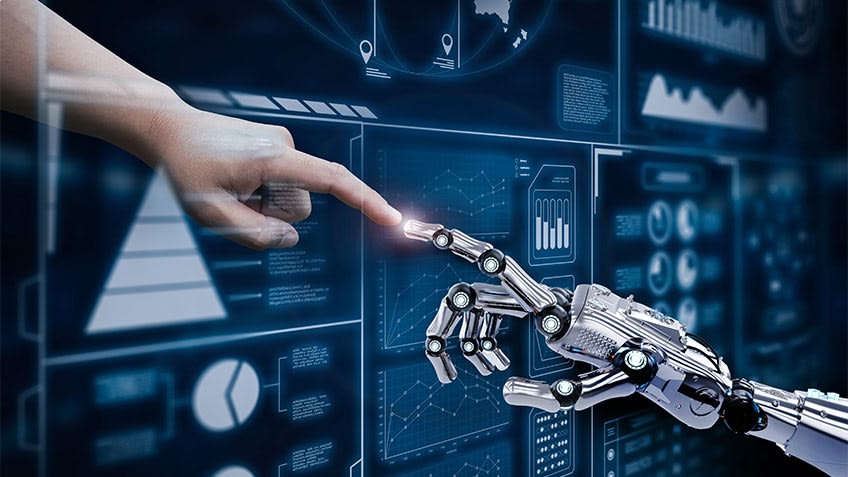 Best suited for the platforms like Linux, Mac OS, and Windows, TensorFlow is a free-to-use machine learning tool that is written in Python, C++, CUDA. It is an open-source JavaScript library for dataflow programming. This is the most advanced platform to develop, train, and deploy machine learning models. It is a lightweight library that makes it easier to set up Machine learning models on smartphones and devices with a unique computing system.
It is free of cost machine learning tool that is easy-to-use on Linux, Mac OS, and Windows. This Python-based robust library supports algorithms and provides tools for statistical modelling which include Classification, Regression, Clustering, Pre-processing, Model Selection, and Dimensionality Reduction. Moreover, this ML tool best works with SciPy and Matplotlib.
Based on the Torch library, this open-source ML tool is free to use for the applications such as computer vision and natural language processing. This Python package is developed by the team at Facebook. It is easy to learn which further eases the process of developing and implementing ML models.
Popularly known as Konstanz Information Miner this open-source machine learning tool helps in data science creation. It is free of cost and works best on the platform like Linux, Mac OS, and Windows. It's been widely used in different areas including CRM, customer data analysis, pharmaceutical research, text mining, business intelligence, and more.
Why Machine Learning for Businesses?
Business survival in the era of innovations is a must. Technology-rich solutions like data mining, data processing, artificial intelligence, and more are paving the way for businesses to grow smartly and efficiently. Here, a list of benefits of Machine Learning has been compiled, have a look at:
Saves Time & Money
The biggest advantage of implementing machine learning in your business is that it reduces human efforts and cuts down unnecessary costs.
Increased Quality
Humans commit errors, machines don't. This led to an improved quality of products and reduces the hassles of maintenance.
Increased Lead Generation
ML personalizes customer experience by helping businesses analyze their audience's search behaviour. Machine learning takes the pain out of finding relevant searches. The increased customer engagement leads to higher ROI, brand loyalty, and more.
Work Automation
Machine learning is striving to completely replace human workers with machines. The modernized machine learning applications and tools are best designed to streamline the workflow and eliminate errors, plus biasness.
Predictive Ability
Forecasting in Machine Learning makes it easier to predict the complications in advance. This powerful feature in ML helps businesses gain a competitive edge. Any sized business can hassle-free predict the customer choices based on the database.
Effective Resource Planning & Scheduling
Delegating jobs and distributing workload as per the capability and availability of resources is easy to manage with ML. Based on the resource estimation, the business inventory and processes are managed. The resources are provided tasks based on the demand of the product ensuring no material wastage, increased sales growth, proper allocation, etc.
Breathe Life into Business
Machine learning empowers businesses to easily adapt to the changes and helps businesses outgrown. Undoubtedly, it has created hype; however, it stands for a reason that ML has benefitted all industries with its powerful statistical data analysis capability. As a service, to get started with machine learning it's not required to install the software. In the brightening future of Machine Learning, Quantum Computing is going to play a significant role. Though ML in itself a robust technology, however, with an integration of quantum computing the data patterns can be easily identified and this further accelerated the learning process.
By leveraging machine learning, businesses can experience faster services, low maintenance cost, easy workload scheduling, reduced administrations, and many more. Moreover, the buying preferences, changes in attitude, and interests of the customers can be known in advance to build effective marketing strategies. Furthermore, the market change forecast simplifies analyzing the business risks, competitor's trend, etc.